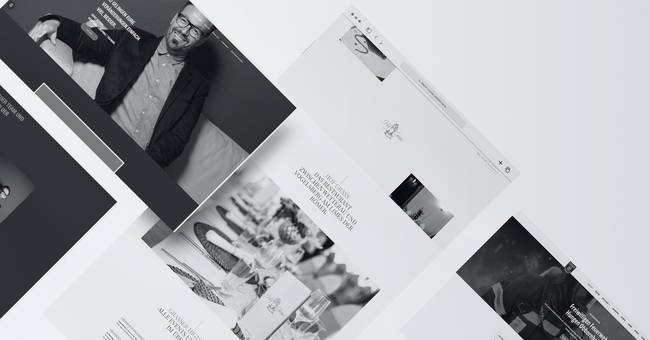 PROFESSIONAL.
BUSINESS WEBSITES AT A FIXED PRICE
The Business Package offers you a professional website at a fixed price. You get a website that combines sophisticated design with high IT security.
The pages are optimised for mobile devices and large screens and are based on a user-friendly template that we adapt to your existing design.
PROFESSIONAL INTERNET PRESENCE
Based on 18 years of experience.
RESPONSIVE WEBSITE
Perfect usability on smartphones, tablets and desktop.
SOPHISTICATED DESIGN
Identify, understand and apply appropriate design trends to promote your solutions and products in a high-quality way.
HIGH IT SECURITY
Fully automatic security updates, all updates are included in the hosting.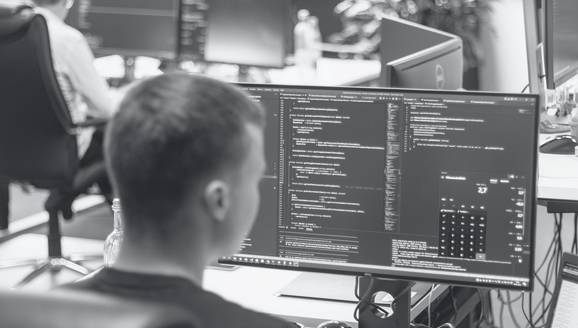 CORPORATE DESIGN
Shape, colour and typography are adapted to the customer.
USABILITY
Taking usability expertise into account.
COMPLIANT SITE
Sample for the imprint, privacy policy and consent management.
SIMPLE CONTENT MAINTENANCE
A content management system makes it possible to edit the website as intuitively as it appears in reality.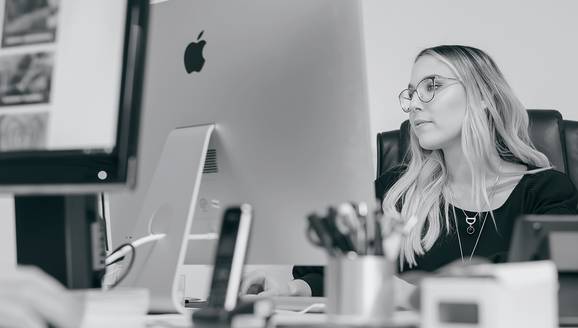 TEXT CREATION
Save time by having your texts written and optimised from templates or after consultation.
SEARCH ENGINE OPTIMIZATION
We increase your visibility through search engine optimisation and our quality assurance guarantees high standards.
ALL INCLUSIVE PRICE
Many services at a fixed price.
QUALITY ASSURANCE
Manual and automated inspection of visual and functional defects.
Page Layout & Responsive
The website uses a prepared design template, suitable for your business segment. Up to 4 static layout configurations are possible.

Optimal and responsive presentation on all modern devices.
Texts & Data
We take care of the high-quality and professional text creation. This saves you a lot of time. You are welcome to provide us with a text basis or we can use the existing texts of your website as a basis.
Google Rating & Testdomain
The website has a Google PageSpeedInsights score of at least 85 out of 100.

You will receive your own test domain to test the website before publication.
Image material & favicon
Optimisation of up to 10 supplied images including up to 10 stock image licences. Additional image research and licences available on request.

Creation of an appealing and appropriate favicon that reflects the brand and the concept of the website.
Legal security
We provide templates for an imprint and privacy policy that meet legal requirements, and you review the content.
Support
You receive support via a ticket system and via chargeable telephone support (per minute).
BUSINESS PROJECTS.
Our business projects are characterised by satisfied customers and successful results. We focus on individual support and cooperation to lead your company to success.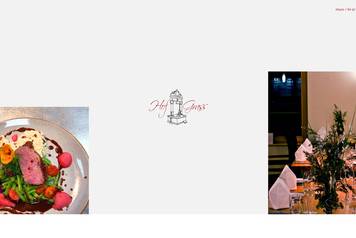 HOF GRASS
Restaurant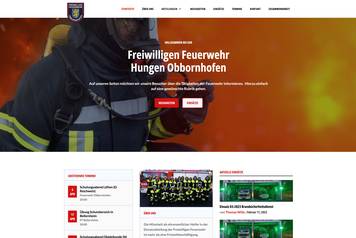 FFW Obbornhofen
Association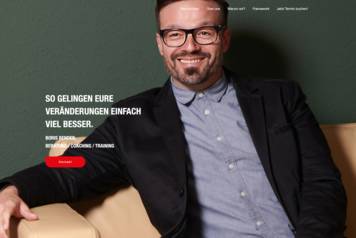 Boris Bender Coaching
B2B Coaching
OUR NEW WEBSITE HAS GIVEN US AN
 INCREDIBLE BOOST - WE HAVE MORE RESERVATIONS
 THAN EVER BEFORE.
ONE WEBSITE. ONE SOLUTION. ONE PRICE.
Professional internet presence
Based on 18 years of experience.
 

Sophisticated design


Identify, understand and apply appropriate design trends to promote your solutions and products in a high-quality way.
 
Responsive website
Perfect operation on smartphones, tablets and desktop.
 
High IT security
Fully automatic security updates, all updates are included in the hosting.
 
Corporate Design
Shape, colour and typography are adapted to the customer.
 
Legally compliant website
Templates for imprint, privacy policy and consent management.
 
Usability
Taking usability expertise into account.
 
Simple content maintenance 
A content management system makes it possible to edit the website as intuitively as it appears in reality.
 
Text creation 
Save time by including the writing and optimisation of your texts on the basis of templates or after consultation.
 
Search engine optimisation
The visibility of your website is improved by optimization of the source code and the content.
 
Quality assurance
Automated testing of visual and functional defects.
 
All-in price
Many services at a fixed price.
5.490 €
WHY IS A PROFESSIONAL WEBSITE IMPORTANT FOR COMPANIES?
A professional website is important for a company for several reasons:

First impression: A website is often the first point of contact between a business and its potential customers. A professional business website can help to make a good first impression and gain the trust of visitors.

Visibility: A professional website can help increase a company's visibility on the internet. Through good search engine optimisation (SEO), your business website can appear at the top of search results for relevant queries.

Customer loyalty: A professional website can also contribute to customer loyalty. By regularly updating content and interacting with visitors, a company can build a positive image and strengthen the trust of its customers.

Increasing sales: A professional website can also help to increase a company's sales. A well-designed business website can encourage visitors to buy products or services or make enquiries.

Competitiveness: A professional website can also help to increase the competitiveness of a business. With a well-designed and functional website, a company can stand out from its competitors and position itself as a leader in its business segment.

Overall, a professional website is an important part of a company's marketing and business strategy. A professional business website can help to increase the success and competitiveness of your company.
More
HOW LONG DOES IT USUALLY TAKE TO COMPLETE A BUSINESS WEBSITE?
The time it takes to complete a business website depends on various factors, such as the complexity of the website, the number of pages, the functionalities to be integrated, the amount of content and the availability of resources such as images and texts. The workload of the web designer or web design agency also plays a role.

Typically, a business website with a few pages and basic functionalities such as contact forms and social media links takes about 5 working days to create.

It is important to note that the time it takes to complete a website also depends on the cooperation between the client and the web designer. Good cooperation and quick feedback can help speed up the completion of the website.
More
CAN I MANAGE AND UPDATE MY WEBSITE MYSELF AFTER COMPLETION?
Yes, our business websites can be managed and updated by you once they are completed. Our Content Management System (CMS) is user-friendly and requires little technical knowledge to update or change content. However, it is important to note that some aspects of the website, such as changing the website structure or adding custom software development, may require technical expertise and are best done by an experienced web designer or developer.

If you choose to manage and update the website yourself, it is advisable to learn about best practices for website maintenance and security to ensure that the website is functioning properly and is protected.
More
ARE DOMAIN AND HOSTING COSTS INCLUDED IN THE PRICE?
No, the costs for domain and hosting services are not included in the price. However, we can set up and manage domain and hosting services for you if required. The costs for this vary depending on the provider and the scope of the services.
More
WHAT ASPECTS NEED TO BE CONSIDERED WHEN PLANNING A BUSINESS WEBSITE?
There are several aspects to consider when planning a fixed price business website. Some important aspects are:

Structure: a clear structure is important so that users can find the information on the website quickly and easily. Clear navigation, categorisation and hierarchy of content are important.

Design: The design of the website should be both aesthetically pleasing and functional. The website should have a consistent visual identity and the design should be oriented towards the target group.

Content: The content of the website should be informative, useful and relevant to the target audience. It is also important to optimise the content for search engines to achieve better visibility in search results.

Accessibility: It is important that the website is accessible to all users, regardless of their abilities or disabilities.
More
WORTH KNOWLEDGE.
Frequently asked questions about web applications.
If you have any further questions, please send us your question to info@gal-digital.de and we will answer it as soon as possible.