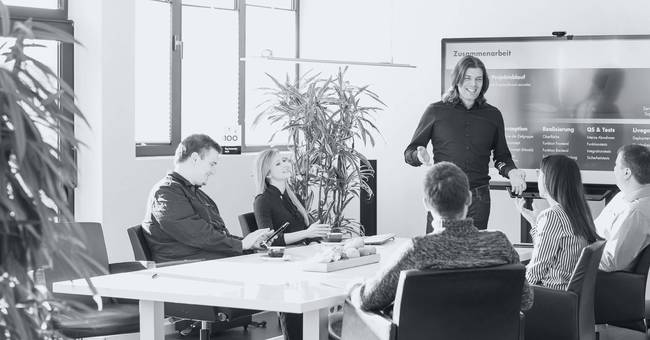 Thesis Media Computer Science
Media Computer Science Bachelor or Master Thesis
We l[o/i]ve digital.
With us you get the opportunity to experience a digital startup feeling in the countryside in a natural environment.
Diverse projects
A diverse, loyal customer base and our wide range of services ensure variety and always new challenges.
Food & Drink
Free tea & coffee specialities, cold drinks, juices and fresh fruit from organic farmers, ice cream in summer and subsidised snacks.
Good connection
Our agency is conveniently located on the A5 and A45 motorways, approx. 40 minutes from Frankfurt Airport. We work in the countryside without stress when looking for a parking space.
100% owner-managed
We always invest in the team and work together dynamically with a flat hierarchy. We have a pleasant and productive working atmosphere.
Modern workplace
Innovative room concept, state-of-the-art hardware and software, table football, dartboard and gadgets, such as drones, as well as plenty of room to think.
Lots of beautiful memories
Weekly after-work beer, annual LAN party, film evenings, team building events, summer party, Christmas party and whatever else happens.
Continuing education
We are constantly developing and working with the latest technologies. Regular internal and external trainings are offered.
Contemporary working
Flexible flexitime models suitable for every life situation, home office as well as detailed planning and design of parental leave.
Your tasks.
In a team of project managers, concept developers, designers and other developers, you will support innovative and easy-to-use websites for medium-sized businesses and large corporations in a wide variety of industries.
Joint definition of topics for the final thesis, oriented to current topics in media informatics.
Support of the current day-to-day business in the area of innovative web and app solutions.
Programming is not only a job for you, but also your hobby and your passion.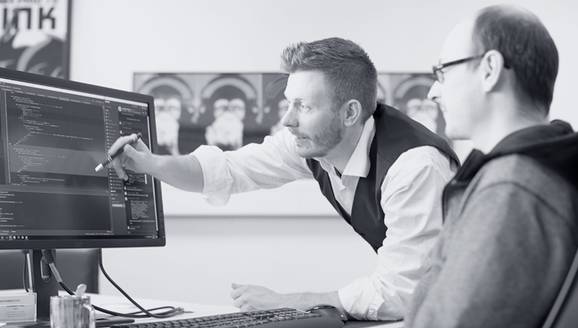 That's you.
You are a bachelor or master in media computer science.
You have knowledge in HTML, CSS, JS as well as PHP or node.js and you have experience with CMS like TYPO3, Neos, Contao, Pimcore or shop systems.
You are interested in the latest technologies and develop your professional skills with passion.
You are communicative and enjoy working project-related in an independent, autonomous team.
Clean code and good documentation are a self-evident part of your job and not an obligation.
We appreciate it if you are also familiar with app development, have experience with ticket systems and know how to use Git.
Apply now.
Send us your application now. We look forward to you!
We have successfully received your application! YOUR CONTACT PERSON.
YOU HAVE A QUESTION? WRITE TO KRISTIAN.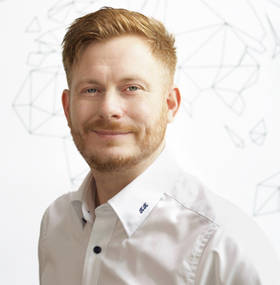 Kristian Kraft
CEO
Customer consulting and project management