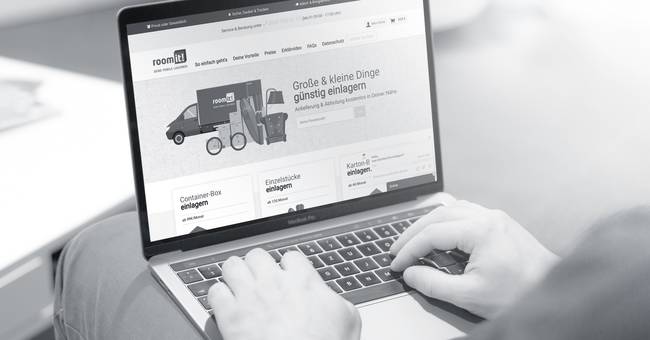 well though out.
WEB APPLICATIONS
LONG TERM ECONOMIC
Professional, customised web applications for your business. Depending on the size of your business and the industry in which you operate, you need a wide range of digital products to be able to operate economically in the long term.
VALUE ADDED
We offer fully customised web applications such as configurators, video chat, 3D visualisation, ordering systems, chatbots, survey tools, social media applications and much more. We always have the right technology for your budget and purpose.

The added value for the customer is always at the centre of our attention. We don't just want to build a web application, we want to deliver real value to the customer. That is why we focus on the customer's needs and requirements and find innovative solutions to achieve their goals.
YEARS OF EXPERIENCE
We have built countless web applications for a wide range of industries and have won numerous awards together with our clients. Most recently, we won the German Web Award 2023 in Gold.
Our many years of experience have shown us that the successful implementation of a web application does not just depend on the pure technical implementation. It is a combination of factors such as project structuring, methodology, corporate culture and added value for the customer.
Business
Professional internet presence
Based on 18 years of experience.
Sophisticated design
Identify, understand and apply appropriate design trends to promote your solutions and products in a high quality manner.
Responsive website
Perfect operation on smartphones, tablets and desktop.
High IT security
Fully automatic security updates, all updates are included in the hosting.
Corporate Design
Shape, colour and typography are adapted to the customer.
Legally compliant website
Templates for the imprint, privacy policy and consent management.
Usability
Consideration of usability expertise.
Simple content maintenance
An editing system makes it possible to edit the website as intuitively as it is presented in reality.
Text creation
Time saving, as the writing and optimisation of your texts based on templates or after consultation is included.
Search Engine Optimization
Visibility of your website is improved by optimising the source code.
Quality assurance
Automated testing of visual and functional defects.
All-inclusive price
Many services at a fixed price.
Premium
All the benefits of Business
Our premium package offers you all the advantages of the business package for your professional internet presence with sophisticated, cross-device design, high IT security and legal security.

We use your corporate design for a consistent brand presence, focus on user-friendliness and enable easy content maintenance. We increase your visibility through search engine optimization and our quality assurance guarantees high standards.

The fair all-inclusive price ensures transparency and investment security.
More static pages
You get twice the amount of page layouts and thus increase your individuality.
Individuality
More influence on the design and implementation of the project, through increased coordination.
Expandability
Special functions can be extended more easily and thus more cheaply after the order has been placed.
Animations
Possibility to integrate individual animations for a higher value.
Quality assurance
Manual and automated inspection of visual and functional defects.
Permanent contact person
You are assigned a dedicated contact person who is available by email and phone.
Enterprise
High-end web applications for highly customised solutions such as platforms, configurations, corporate websites, e-commerce solutions or 3D applications.
Individual high end solutions
For sophisticated websites, platforms, configurations, tools and online shops.
Individual high end web applications
With our enterprise solutions, you can be sure of getting a customized high-end web application that is tailored to your specific business needs.
Perfect matching
With workshops, a bespoke concept and a unique design, we ensure that your web application is perfectly aligned with your business model.
Automation
High levels of automation and user-friendly features ensure that your web application is easy to use and maintain. Numerous configuration and convenience features are provided to streamline and simplify your workflow.
Scaleability
Enterprise solutions offer unlimited scalability to ensure that your applications grow with your business and that you you don't have to worry about future limitations.
State of the art technology
We manage your images, videos and documents with DAM solutions, organise your product information across all channels with PIM and make it easy to maintain your content with modern CMS. So we always have the right technology for your budget and purpose.
BUSINESS WEBSITES
With our business package, we offer you professional websites at a fixed price.
You receive a website that combines sophisticated design with high IT security.
The pages are based on a responsive and user-friendly template that we adapt to your corporate design.
Choose a business website and you will receive a legally compliant website with easy content maintenance and search engine optimized texts for a guaranteed fixed price of 5,490 € net.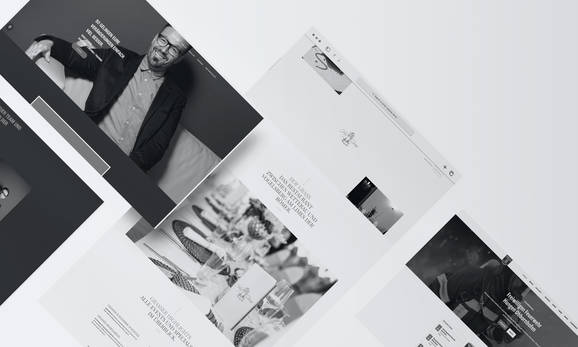 PREMIUM WEBSITES
With our premium websites you enjoy all the advantages of a business website and even more individuality.
Expand your website with innovative functions and adapt it perfectly to your needs.
We accompany you from the very beginning with a fixed contact person and guarantee you a fixed price of € 9,990 net.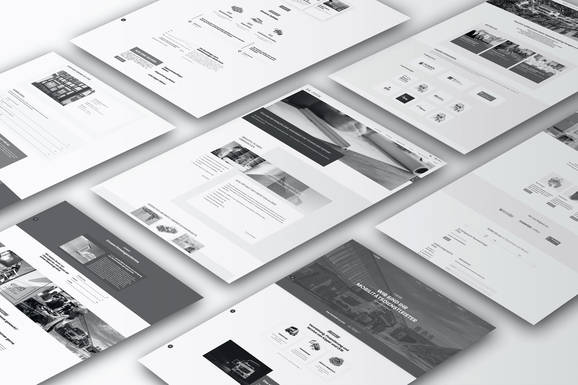 ENTERPRISE WEB APPLICATIONS
With Enterprise, we offer individual solutions for sophisticated websites, platforms, tools and online shops.
Our web applications are tailored to your business requirements, easy to use and maintain.
Numerous configuration and convenience functions optimise and simplify your work processes.
In addition, we offer unlimited scaling options for future growth.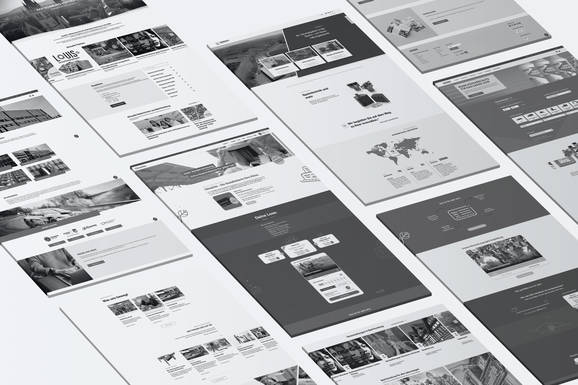 PROJECTS WITH GREAT CUSTOMERS.
In more than 18 years, our digital agency has thought about, created and solved more than 2000 projects and tasks in a wide range of industries. Following you can see an excerpt from this.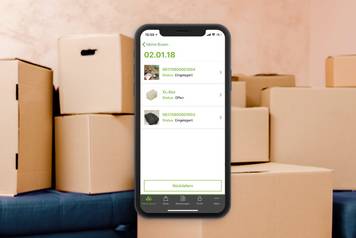 ROOM-IT
Individual e-commerce application based on Shopware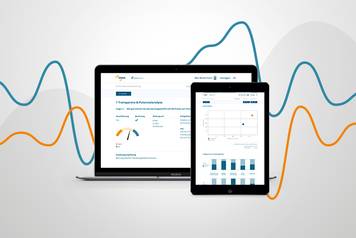 VDMA
Survey platform for one of the largest industry associations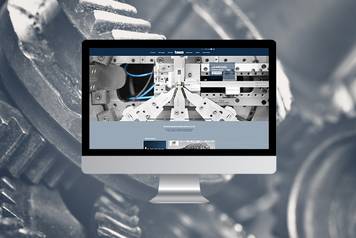 BIHLER
Responsive relaunch incl. product database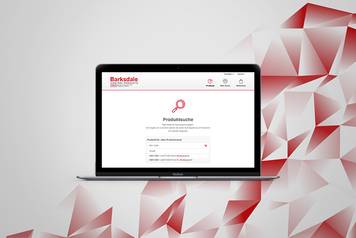 BARKSDALE
Online quotation generator with system integration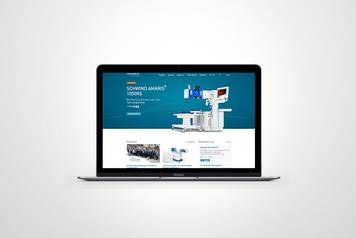 SCHWIND
Internet presence with doctors' portal in a PIM solution
WHAT IS A WEB APPLICATION AND WHAT OTHER TERMS ARE THERE?
The classic web application, also known as a client-server application or web application, is an application model based on the principle of the client-server model. This means that the application is not installed on the user's computer - instead, data processing takes place on an external web server. The results of the data processing are then transferred to the user's computer, the so-called thin client. In principle, the transfer takes place via a web server that uses the HTTP protocol for communication. The great advantage of a web application is that it is universally accessible. This means that the data can be accessed via a web browser, regardless of the operating system installed. The only limitation of a web application is the need for a special runtime environment - JavaScript is considered the leader here. Web applications also belong to the category of asynchronous applications. A cycle is created by the HTTP request and the subsequent HTTP response - this is also referred to as the request cycle.

The basic structuring of a web application is done using HTML. This allows developers to define not only the structure but also the content of the final web application. CSS, on the other hand, is used for design. JavaScript can also be used to extend the capabilities of HTML and CSS. In addition, SQL databases and more complex programming in PHP are often found in modern web applications. Responsive websites have become particularly important. These automatically adapt to the different requirements of the end device, allowing them to be displayed on typical computers and mobile devices. The Progressive Web App (PWA) goes one step further and offers features traditionally reserved for a native application. With a PWA, companies can avoid developing a standalone application for mobile devices. Instead, a user can visit the website via a URL and access selected offline functionality. This approach is made possible by the caching capabilities of the Service Workers.
More
HOW DO WEB APPLICATIONS WORK?
Basically, a web application can be accessed by entering a URL in the web browser. Entering and confirming the URL sends a request to the web server, which accepts it and passes it on to the web application. The HTML source code of the target website is then loaded and returned to the requesting browser. The request is called an HTTP request and the response is called an HTTP response. The loaded web page is the user interface of the web application. A closer look at the layered architecture of a website also shows that only the presentation layer is executed in the user's browser. The logistics layer and the important data management are part of the server tasks.

Any further interaction on the website, such as filling out a form, results in a new HTTP request. In the classic case, the HTTP POST is used to transmit the input. The transfer of the link parameters takes place via HTTP GET, as does the transfer of HTTP cookies to the web server for further processing. In addition, a web application must have interfaces such as Fast CGI to enable it to connect to the web server. Only with such an interface can requests be passed to the web application and output values be sent. Session data is particularly important for web applications. This can be stored and written to a database using HTTP cookies, for example. By using these cookies, operators can track the user's interactions with the web application - due to the EU Data Protection Regulation, special attention must be paid to data protection here. A disadvantage of cookies is that they consume resources, making it difficult to scale the application horizontally. For scalable applications, the REST paradigm is often used, allowing the web application to be executed on both the server and client sides.
More
WHAT ARE THE ADVANTAGES OF A WEB APPLICATION?
Using a web application can have some advantages. For example, web applications are considered to be operating system independent. Typically, all that is required to access a web application is a web browser, which is pre-installed on most operating systems. In addition, the user does not need to take any action or install any software because the client-server application handles the requests. In some cases, however, a browser plug-in is required to use a web application - Flash is a well-known example. However, the use of Flash has declined sharply since the advent of mobile devices, so web applications have a high degree of platform independence.

A particular advantage of a client-server application is its ease of maintenance. Adjustments are always made on the web server, which reduces maintenance costs. Another consequence of this approach is security. The ease with which the web application can be adapted means that security gaps can be closed quickly and immediately. In addition, the compromise of a complete web application does not lead to further security vulnerabilities because the user system - the web server - does not usually host any other applications.
More
WHAT ARE THE DISADVANTAGES OF A WEB APPLICATION?
There are some disadvantages to using a web application that need to be considered before development. Basically, a web application can only function if it has a connection to a web server. If this connection is not available, HTTP requests and responses cannot be exchanged between the client-server application and the server. In addition, the data rate of the existing connection also plays a role, as it must always meet the requirements of the web application. Due to these limitations, the use of web applications in mobile offline operation is basically not possible.

Another disadvantage of a web application is the interaction with a browser. By default, a web application should be able to interact with a browser without any problems. In reality, this is not the case because browsers interpret HTML code differently. Even standards such as W3C do not help. The differences can already be seen in the appearance of applications - there are often discrepancies between browsers. These purely visual differences are often insignificant. More important are the misinterpretations of the JavaScript source code. Because of these glaring differences, web applications must be provided with exception handling for browsers and their versions. Finally, the request cycle plays a crucial role in web application development. This means that the web server and applications communicate asynchronously, making real-time processing of data impossible.
More
WHAT FRAMEWORKS ARE AVAILABLE FOR CREATING WEB APPLICATIONS?
A web framework is software that enables the development of web applications. Using a framework can make development easier and improve self-documentation. Web frameworks also provide predefined classes, for example for authentication or sending mail. In addition to the frameworks, the corresponding libraries must also be considered.

The following web frameworks have proven themselves in practice:
- Bootstrap: This is a free front-end CSS framework with design templates based on HTML and CSS. Bootstrap also offers optional JavaScript extensions.
- Neos Flow: This framework is based on PHP and was developed for the TYPO3 Neos CMS. It is mainly used for the development of PHP applications.
- CakePHP: This framework is also based on PHP and follows the Model View Controller (MVC) scheme. This framework makes few demands on the web server and does not require its own database.
- NET Framework: This framework is a component of the Microsoft .NET software platform and includes numerous interfaces and tools for application development.
More
HOW SECURE ARE WEB APPLICATIONS?
One of the fundamental issues when developing a web application is the security of the application. In principle, there are many ways to analyse the security of a web application. However, we will focus on the basic attack vectors that are directly related to web applications. Security vulnerabilities can be avoided during the implementation of such an application. However, with client-server applications there are many attack vectors to consider, ranging from the browser to the SSL protocol. In practice, it is almost impossible to avoid exploits during implementation. For this reason, developers and vendors should focus on user protection.

A proven and sensible approach to ensuring application security is testing. The secure software development lifecycle can be used to identify security problems at various points in time. Statistical analysis of source code can also quickly identify security vulnerabilities. Dynamic testing can also reveal specific bugs, but requires a lot of planning time. In practice, extensive testing is often not possible due to limited access to the source code or too little time to test. For this reason, web application firewalls (WAFs) are one way of reducing the security risks in a web application. This is done in front of the actual web application. However, the impact on performance and the high demands on developers must be taken into account. WAFs are a real alternative, especially in the case of short time windows or insufficient testing capacities.
More
WORTH KNOWLEDGE.
Frequently asked questions about web applications.
If you have any further questions, please send us your question to info@gal-digital.de and we will answer it as soon as possible.