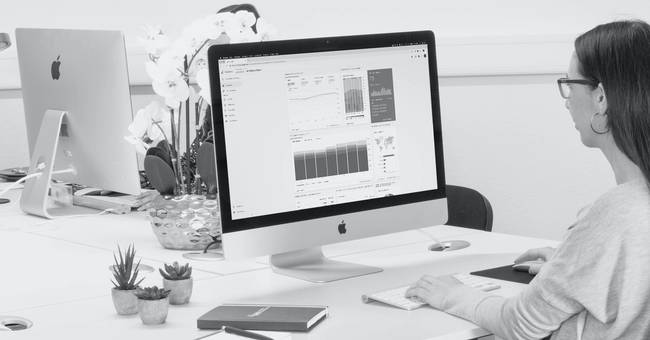 Successful.
ONLINE MARKETING
Digital Marketing
The challenges in digital marketing are manifold and highly demanding. Customers therefore need a competent partner at their side to support them in the conception, planning and implementation of their marketing activities in all disciplines.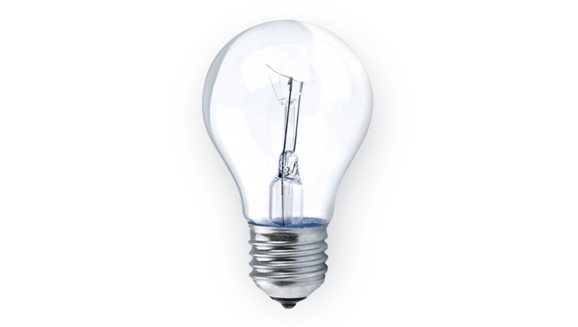 LEADING ONLINE MARKETING CHANNELS
We cover a broad spectrum of online marketing internally and have
the following additional services at our disposal via a large partner network for very special tasks.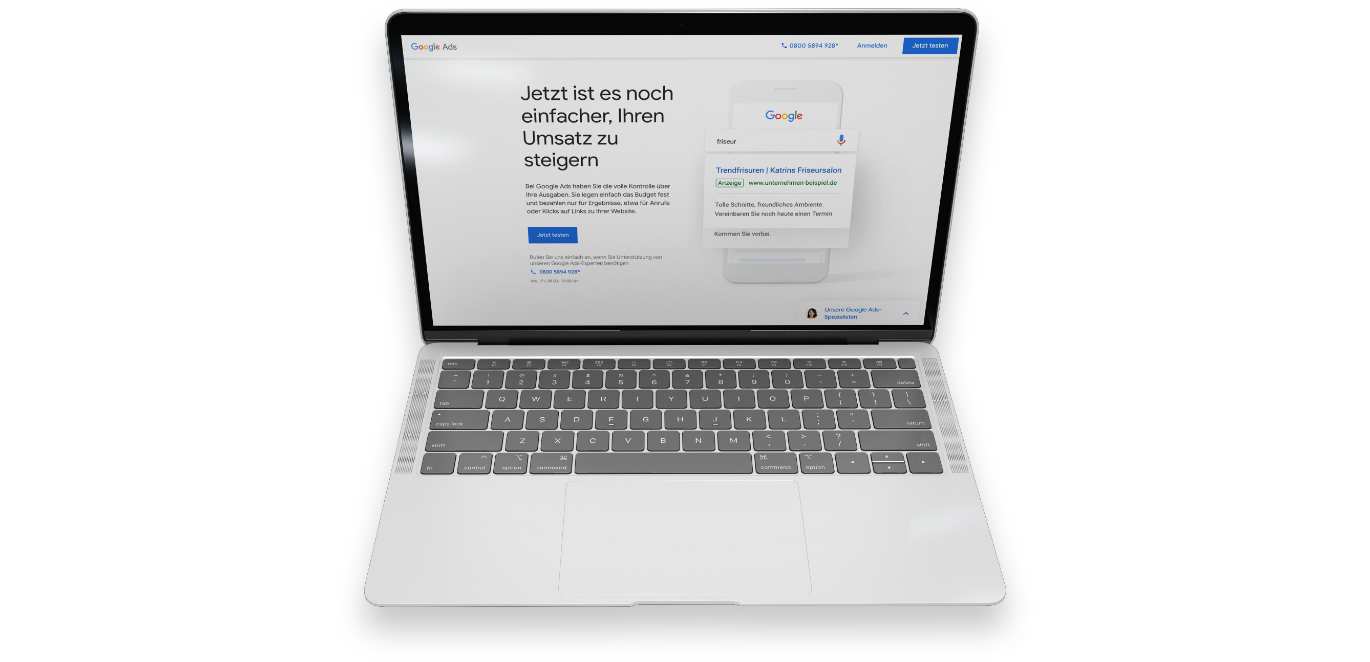 Whether you want to put your app at number one in the App Store or not
or your internet presence simply needs more visitors - we do that.
All about
Online Marketing.
LEAD GENERATION AND LEAD MANAGEMENT
Company-specific approaches and methods to generate prospective customers for your solution.
Affiliate Marketing
Manage and control your advertising networks (publishers and advertisers) to alert users to actions and encourage conversion on your landing page.
APP STORE OPTIMIZATION (ASO)
Greater searchability, better performance and increase in app downloads through, for example, app boosting campaigns or revision of the store entry.
Content Marketing
Lead generation for your company by creating and publishing high-quality and target-group-specific content that adds value.
EMail Marketing
Promising and creative newsletters and transactional mails that move your target group to visit your website or purchase a product.
Social Media Marketing (SMM)
In social media channels such as LinkedIn, Xing, Facebook, Instagram and Pinterest, we complete your online marketing mix and increase customer loyalty, reach and branding.
SEARCH ENGINE OPTIMIZATION (SEO)
Increase your organic positions at Google, Bing, Baidu or Yandex to promote reach and visibility of your website.
WEBANALYSIS
Better user experience through proper tracking and traffic analysis. Web analysis or action reporting is used for long-term success control.
ADVERTISEMENTS (BANNER, SEA)
Create and monitor text or image ads with search engine providers and display networks that generate more visitors based on cost-per-click.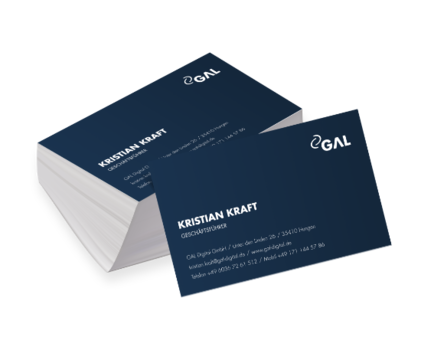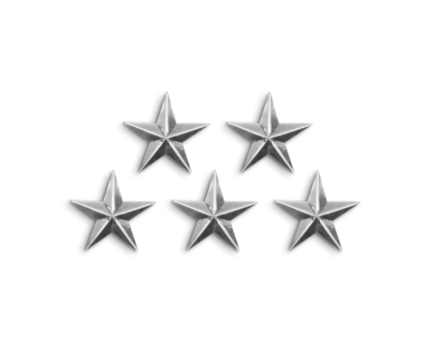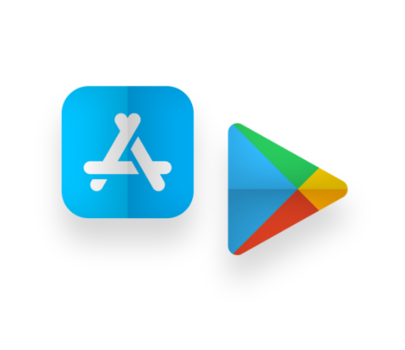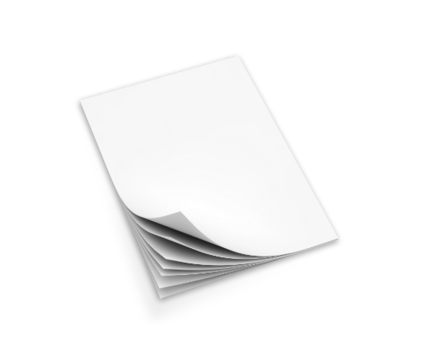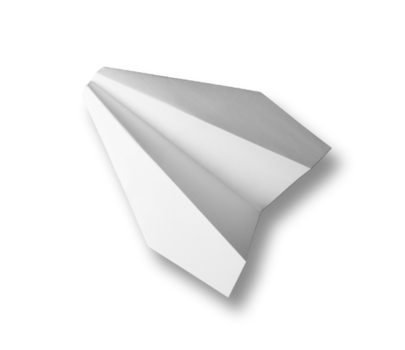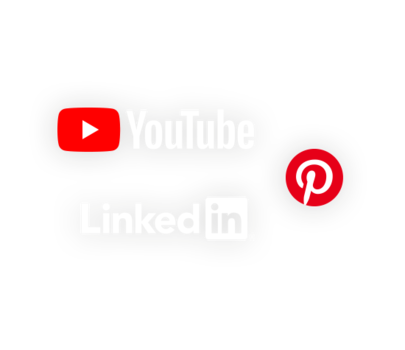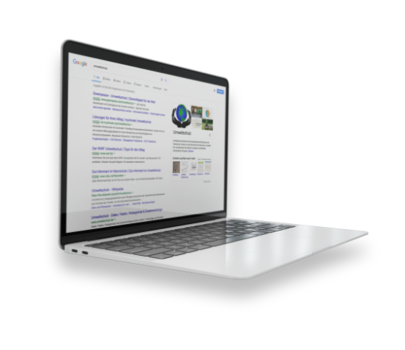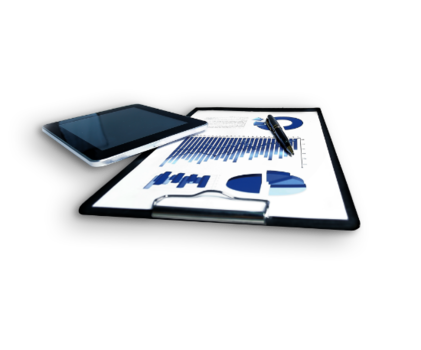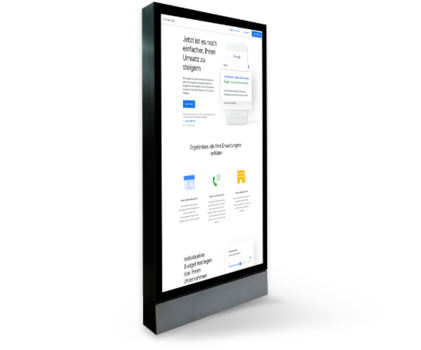 Projects with great customers.
In more than 15 years, our digital agency has thought, done and solved over 2000 projects and tasks in a wide variety of industries. Here you can see an excerpt.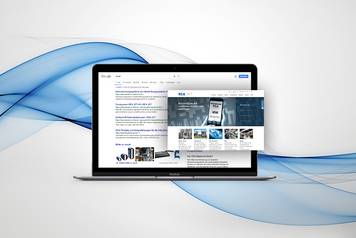 REA JET
Strategic search engine optimization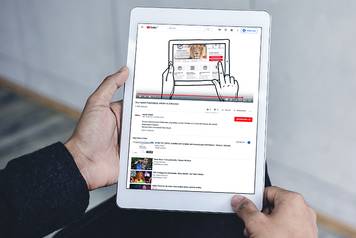 Neo42
Concept and illustration of an explanatory video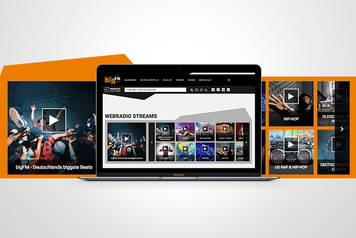 Big Fm
Trend focused search engine optimization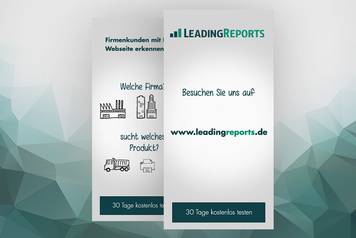 LEADINGREPORTS
Display Marketing Campaign
WHAT DOES THE TERM ONLINE MARKETING MEAN?
The term online marketing refers to all advertising activities of a company that are carried out in digital form.

This begins with the presentation on the company's own website, continues with the use of social media and extends to targeted digital advertising campaigns. In addition there are further steps which serve to increase the awareness of the own company as well as to bind customers on a long-term basis.

Online marketing also includes e-mail campaigns and search engine optimization (SEO). Influencers also play a major role in the modern and digital world. These are people from outside the company with their own followers who mention products or services and evaluate them favourably.
More
HOW DOES ONLINE MARKETING WORK?
The numerous online marketing measures sometimes work very differently.

There are concepts that address the broad masses without a focus, as well as measures that are very specifically structured. Online marketing, like virtually no other advertising strategy, allows such a broad positioning.

E-mail marketing, for example, is a form of direct marketing. Thanks to the digital possibilities, even personalized measures can be realized with little effort. Companies with an existing customer base use the existing data for evaluation. Data that can be used for this purpose include past purchasing behaviour, age and gender, place of residence and many other data that the customer has made available to the company.

Your own website, on the other hand, serves as a general presentation. A website is a very versatile marketing tool. It can be an information portal, advertising platform and sales channel at the same time. Search engine optimization not only attracts existing customers to your website, but also prospective customers who have searched the Internet for relevant keywords. If all mechanisms are optimally implemented, then the own Web operational readiness level makes new customers attentive to the enterprise, informs these about the achievements and causes the visitors to take up contact with the enterprise or to use a possibly existing Onlineshop.

Finally, social media marketing combines various strategies. Social media can be used to present your brand and interact with your customers. Due to the format, social channels are also particularly suitable for the transmission of current information. This can be news about the company or special promotions. With the help of blogs or a forum, customer loyalty is achieved. These social networks are often set up in order to gain a special status in a niche segment.
More
WHY IS ONLINE MARKETING IMPORTANT?
Online marketing is becoming more and more important in company presentations.

The Internet and digital services have now arrived in the middle of society and are an integral part of everyday life. For this reason it is indispensable for enterprises to present themselves in this area. Consumers and potential customers often use the Internet as a source of information to inform themselves about certain products or services. If there are no appropriate contact points, such as their own website or the social media, then the entire digital target group is missed.

At the same time, online marketing offers the opportunity to be as close to the customer as hardly any other advertising strategy. In principle, consumers have the opportunity to get to know the brand on their own terms. A visit to a company website shows that the customer already has an interest in the company, the product or the service. Thus the visitor is already positive and open for information.

At the same time, companies can define their company profile very clearly via the Internet. In contrast to television advertising, for example, the reach and scope are not limited. The information is permanently available, can be expanded at any time and can also be very extensive. In addition, advertising measures on the Internet are very cost-efficient. The presentation on your own website or in the social media does not in fact generate any extra costs. Classic advertising campaigns require a large budget and are therefore not financially viable for small and medium-sized enterprises. In the Internet however each still so small enterprise has the possibility of presenting itself professionally and extensively.
More
WHAT ARE THE MOST IMPORTANT ASPECTS THAT NEED TO BE CONSIDERED IN ONLINE MARKETING?
The basis for successful online marketing is a well thought-out strategy.

The main thing here is to think long-term and combine the individual online marketing measures in a meaningful way. Further central points of such a strategy are to identify how high the budget is, which target groups are reached and which online marketing mechanisms are to be used.

It is also necessary to decide in which form the company should be presented. A general strategy focuses on presenting a specific image of the company or brand. This is also known as image marketing.

The alternative is the marketing of a specific product or service. Also goals should be defined, which are controlled in the later process also. Last but not least, it is important to decide whether external help is necessary or not.
More
WHAT DOES ONLINE MARKETING COST?
The costs for online marketing are very different, depending on the measure.

There is a range from virtually free options, which require only a little work, to complete campaigns, which are carried out by professional agencies and cost several thousand euros.

Some ranges of on-line marketing can and should all enterprises use. In the modern Internet landscape these are the social media and an own web page. These two channels alone are sufficient to retain customers, arouse interest and give potential customers a chance to find the company. While the social media can usually be managed by the company itself and are therefore free of charge, a professional website often requires the help of a service provider. A representative web presence is already available from 500 Euro. The range of the own web page is clearly increased, if constantly current information is added. This can happen in the form of a blog, if this fits the industry. Either this is carried out on one's own initiative or outsourcing is also used. The latter has the advantage that service providers who specialise in the creation of content simultaneously carry out search engine optimisation. This further increases the reach of the website and brings additional new customers. Depending upon the desired length complete Blogbeiträge are already available for less than 50 euro.

Likewise very economically, but nevertheless very effectively E-Mail marketing is. This is particularly interesting for enterprises, which already possess a larger customer master and for dealers in general. With appropriate analyses, which are provided in the meantime by CRM programs automatically, personalisierte advertising campaigns can be organized without large expenditure. This does not even require external help if the appropriate software is available. With the exception of the effort involved in creating and purchasing a CRM system, e-mail marketing is virtually free of charge.

Interesting possibilities are also offered by partnerships with influencers. As a rule, these are always planned individually. Product placement is particularly popular, i.e. an influencer shows a product on a picture and mentions it praisingly. The costs for such projects depend above all on the range of the respective influencer. Some are willing to accept consideration in the form of free products or services. Influencers with a larger range, however, usually require payment. The best-known social media personalities demand up to 250,000 US dollars for a post.

The so-called display advertising comes closest to the classic advertising band. Here, small ads are booked that are displayed on other websites. On these ads, general advertising for the company or a specific product can be made. Google is one of the major providers of display advertising. The advantage is that Google uses algorithms and only presents advertising banners to a relevant audience. This form of online marketing is usually billed according to the number of clicks generated. Accordingly, successful campaigns can quickly lead to higher costs for a company.
More
WHICH COMPANIES NEED ONLINE MARKETING?
In principle, there is no company that does not benefit from online marketing. This is completely independent of size or industry.

There is virtually no customer base that does not use the Internet in any way. The social media are particularly widespread. For this reason, at least a company profile on the best-known social media is mandatory. Even small companies should at least store their contact details and a short company profile there.

E-mail marketing and search engine marketing, on the other hand, are online marketing mechanisms that are not suitable for all companies. E-mail marketing is particularly suitable for retailers to advertise their products. This is a good way even for smaller companies and specialist dealers to make offers to customers and bind them. Search engine marketing, on the other hand, is basically interesting for all companies and industries. However, it requires content on its own website as well as regular updates. This can be agreed in cooperation with appropriate agencies, which provides however for durable costs.

Complex and cost-intensive measures such as display advertising or partnerships with influencers are reserved for larger companies. This is not only due to the costs, but also to the target group that is reached. This form of marketing is not limited locally, but is in principle displayed to all users who can be reached due to the circumstances.
More
Worth Knowing.
Frequently asked questions about online marketing. If you have further questions, please send us your question to info@gal-digital.de and we will answer them as soon as possible.