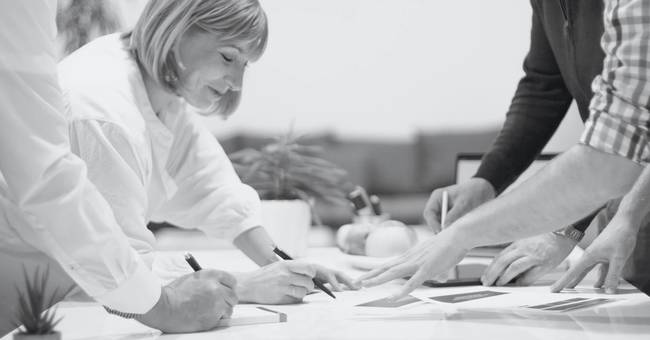 PIONEERING.
Strategic Consulting
LISTENING
For success in the globalized world during the fourth industrial revolution, it is important to understand industries and customers holistically and to be able to think processes and business models.
UnderstandIng
Our many years of experience in various industries have trained us,
Quickly grasp and understand your internal processes.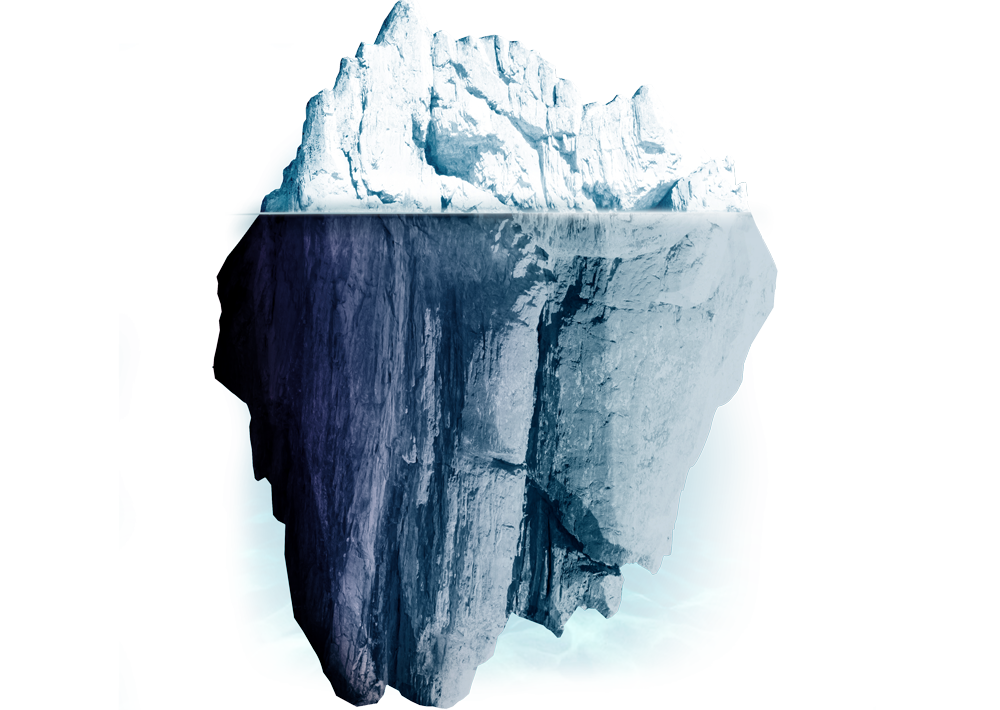 We look beyond the rim of our plate, break up old patterns of thinking
and introduce new perspectives, ideas and approaches.
STEP BY STEP
We know that success does not always go hand in hand with big changes and budgets, but with many small steps, quick solutions and a focus on the essentials.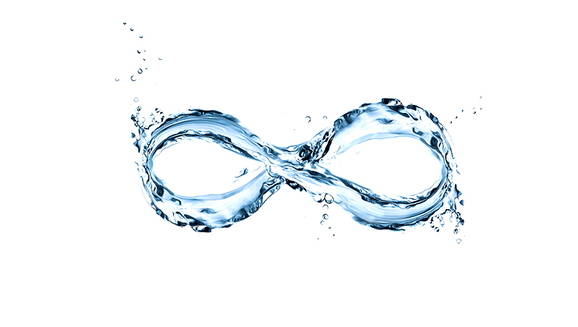 Projects with great customers.
In more than 15 years, our digital agency has thought, done and solved over 2000 projects and tasks in a wide variety of industries. Here you can see an excerpt.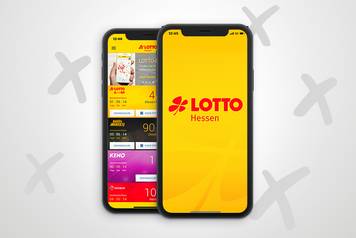 LOTTO HESSEN
Strategic consulting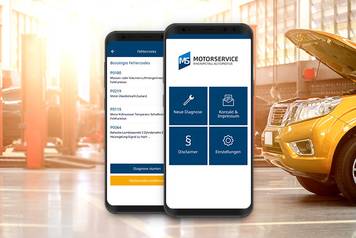 MS MOTORSERVICE
Modern diagnostic tool for fast error analysis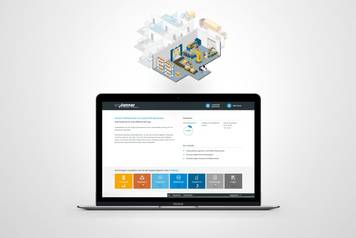 ABAS ERP
Specification Generator with Gamification Approach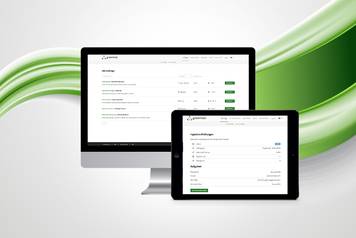 GREENHATS
Development of a platform for IT security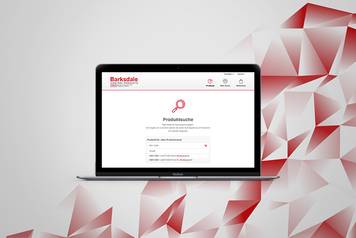 BARKSDALE
Online offer generator with system integration
WHAT IS STRATEGIC CONSULTING?
The goal of strategic consulting is to support companies or organizations in their medium- and long-term orientation.

This involves the development and optimisation of business models, market strategies and competitiveness.

Strategic consulting uses analyses as a basis and draws up proposals on the basis of these. The results of strategic consulting are visions and concepts as well as concrete recommendations. On the one hand, the aim is to implement changes at short notice to ensure more efficient work processes. On the other hand, strategic consulting develops concepts that enable companies to plan for the long term with specific objectives.

Strategic consulting essentially uses three levels for this purpose. These are the corporate, business and functional strategies. The corporate strategy asks questions about the business model and corporate goals and defines the basic values and visions. The business strategy deals with concrete tactics that the company can implement on the market in order to be more successful. Certain segments or industries are also focused or explored in which areas expansion is possible. Finally, the functional strategy aims to find ways and means of how these strategies can best be implemented. In this context, the consultants also consider outsourcing, new systems and structures as well as research and development.
More
WHICH COMPANIES NEED STRATEGIC CONSULTING?
A wide variety of companies can benefit from strategic consulting.

In principle, this is not limited to a specific size or industry. Even the age of a company is irrelevant, since strategic consulting is advantageous in all phases of a company. A company in the start-up phase can use strategic advice to develop a good market strategy, explore sales opportunities and discover distribution channels.

Old-established companies, on the other hand, benefit from strategic consulting in a different way. Such companies often have established mechanisms that can be better evaluated by outsiders. In this way, efficiency can be improved, a new strategic orientation can be implemented or new sales markets can be sought.

The situation is very similar for companies of different sizes. In principle, the greater the size, the more scope there is for strategic consulting. Especially when companies are internationally active or have a large number of sales channels and a broad product range, strategy consultants often find points that can be changed. However, small and medium-sized enterprises also benefit from strategic consulting. In these areas there is a partial lack of an overview of how the company should be oriented in the medium and long term. Many medium-sized companies get into problems because they stick to a traditional orientation. However, what has proven itself over decades sometimes simply no longer works. If the management intervenes early and corrective, a structural change usually succeeds before the negative effects show up in the day-to-day business. Small and medium-sized companies in particular often lack the time, resources and market understanding to conduct such in-depth analyses.
More
WHAT ARE THE MOST IMPORTANT STEPS IN STRATEGIC CONSULTING?
Strategic consulting generally follows a fixed schedule. The first step is to discuss the strategy consulting procedure with the client.

Here, the direction in which the consulting is to go and which levels of the company are to be analyzed are already concretized. The strategic analysis of the initial situation then begins. In this phase, the actual situation of the company is considered.

This is followed by the potential analysis. On the basis of the observation made, the analysts evaluate which possibilities are possible for the company in question. This includes analyses of the industry, the market, the products and the customers. The next phase is the creation of a concept. Here the participants formulate a strategy, evaluate alternatives and define a target strategy. This concept also includes concrete suggestions for detailed changes that should be implemented in the company.

In the next phase this concept will be presented to the management. This decision-making phase is then the responsibility of the decision-makers. They decide whether and which proposals of the strategy consultant are to be implemented.

The last phase is the implementation. If desired, the management consultants can also participate in the change process, whereby the boundaries to change management, another area of management consulting, are fluid.
More
WHAT DOES STRATEGIC CONSULTING COST?
In the case of strategic consulting, the costs are invoiced according to daily rates. There are differences depending on whether a consultant or a senior consultant is working on the project.

In addition, consultants are usually more expensive than pure analysts. However, strategic consulting usually requires the use of both, so that the total costs are made up of the expenses for analysts and consultants. The daily fees for analysts are usually between 800 and 2,000 euros. Strategic analysts charge between 500 and 1,500 euros for one day's work. The project management costs another 1,100 to 2,300 euros per day.

How long it takes the consultants on site to get an overview is again very different. This depends largely on the size of the company. In addition, the phases of on-site analysis and strategy development are separate and each requires its own time. Thus a comprehensive strategic consultation takes at least a few days, which should be taken into account when estimating the total costs.
More
ARE STRATEGIC CONSULTING AND MANAGEMENT CONSULTING THE SAME?
Strategic consulting is a subdivision of management consulting. It focuses on the search for actual tactics for the company and how these should be set up in the medium and long term.

Strategic consulting is therefore primarily about strategies for growth, competition and the general market as well as the actual business model of the company. Management consulting, on the other hand, also addresses issues such as personnel management, the structuring of the organization and short-term efficiency optimization.
More
WHAT ARE THE ADVANTAGES AND DISADVANTAGES OF STRATEGIC CONSULTING?
Strategic consulting is of such a nature that it is primarily intended to provide a company with advantages.

A major advantage is that market economy experts precisely analyze and evaluate all the mechanisms of a company. Even companies that have a great deal of experience in their market segment usually lack the expertise for such analyses. In addition, strategy consultants have their finger on the pulse when it comes to the possibilities of digitisation. In many cases, companies are not aware of the options they have and how the introduction of digital tools would change their day-to-day business. Strategy consultants can provide valuable help in this regard, and can even provide a new approach to processes at very short notice.

Strategic consulting always aims to improve a company's efficiency. As a result, all suggestions for change are made with the underlying aim of improving the company's bottom line. A strategy consulting always has the potential to improve the position of the company in the market, to guarantee future security or to increase productivity. In addition, outsiders often have a better view of inefficient practices. If certain processes have established themselves in a company, this is taken for granted by those affected. Therefore, an external impulse is necessary for an optimization. Such an impulse can be introduced after an analysis within the framework of strategic consulting.

However, strategic consulting can also bring disadvantages. Such consultations are often carried out strictly in accordance with market economy and capitalist norms. This can lead to results which are in principle contrary to the previous orientation for a company. Globalisation and outsourcing, for example, are popular means of strengthening a company's position in the market. However, this can lead to customers turning away from the brand.

Another disadvantage of strategic consulting is that a lack of knowledge of the industry can lead to wrong conclusions. In order to advise a company from a certain industry, a certain degree of expertise in this segment is always necessary. Some industries have their own mechanisms. If these are not taken into account, strategic advice may miss the target or even give business damaging advice.
More
WHAT ROLE DOES SOFTWARE DEVELOPMENT PLAY IN STRATEGIC CONSULTING?
For a long time, IT consulting was a separate area of management consulting.

In the meantime, however, IT has penetrated all business areas due to the progressing digitalization. Regardless of the actual branch of the company, it influences everyday business and the main business. For this reason, it is no longer possible to provide strategic advice that does not take IT into account.

However, the transitions between strategic consulting, IT consulting and marketing optimization are fluid. Classic IT consulting concentrates on creating suitable systems and an appropriate IT infrastructure for a particular company. Due to globalisation and digitalisation, marketing is increasingly taking place on the Internet, so that IT processes are also affected here. Strategic consulting in connection with IT, on the other hand, concentrates on the software used in the company.

In order to implement the medium- and long-term strategies that are developed during consulting, it is often necessary to make changes to the IT infrastructure. So-called business applications, i.e. applications that are only intended for internal use in a company, play a major role in this concept. Individual application development is now widespread. Thanks to technical possibilities such as low code, it is also possible for small and medium-sized companies to develop and use such individual applications without any problems.

This connection results in a connection between strategic consulting and software development. Visions, which were designed in the consultation, require under circumstances special software solutions, which are not to be found in such a way at the market. However, individual application development makes it possible to implement such strategies. As a result, systems and practices can emerge that give companies a clear competitive advantage over their competitors.
More
Worth Knowing.
Frequently asked questions about strategic consulting. If you have further questions, please send us your question to info@gal-digital.de and we will answer them as soon as possible.