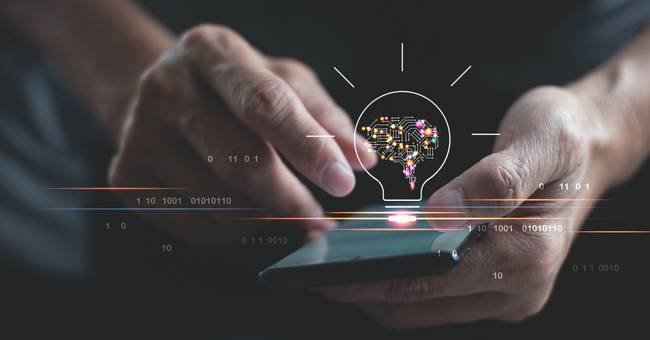 Internet of Things (IoT)
What is it?
IOT: THE FUTURE OR ALREADY IN THE PRESENT?
From everyday household objects (thermostats, baby monitors, cars, etc.) to sophisticated machines and tools from industry, the Internet of Things is already everywhere. The great advantage of IoT: by networking the objects through cloud, computer, big data and mobile technologies, the effort required from humans is minimal. Moreover, operation and control is possible regardless of location via the corresponding interfaces, provided there is internet access.
WHAT TECHNOLOGIES UNDERLIE THE IOT?
Internet of Things is not an invention that suddenly appeared out of nowhere. Rather, the underlying idea became more and more concrete through a series of technological advances in recent years that finally made implementation possible.
These included in particular the low-cost availability of sensor technology and the possibility of networking and data transmission via cloud platforms. Advances in machine learning and the associated analysis possibilities in relation to previously massively collected data volumes also created the necessary conditions for the IoT. For private use, the voice function made possible by artificial intelligence, for example in devices such as Alexa and Siri, is also considered groundbreaking.
THE INTERNET OF THINGS IN INDUSTRy
The so-called IIoT (industrial IoT) refers to the use of IoT technology in industry. Many even refer to this as the fourth stage of the industrial revolution, Industry 4.0.
The use of IoT in the industrial environment is primarily about the control of sensors and devices that use cloud technologies.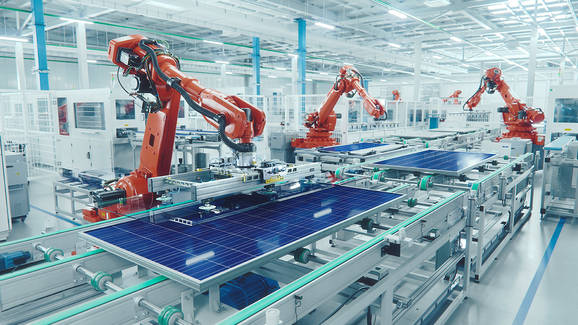 The possibilities of the IoT, especially in terms of analytics, machine learning and the use of cloud services, are now achieving a higher standard of automation in many industries, creating new business and revenue models. Here is a list of the most common application areas for the IIoT:
Networking of assets
Smart manufacturing
Smart grids and cities
Networking logistics
Smart supply chains
COMPANIES BENEFIT FROM THE IOt
The IoT holds immense economic and labour benefits for businesses. These include the following factors:
More efficient management of business operations through access to IoT data.
Increased efficiency and productivity in business operations
Rapid value creation by connecting the digital with the physical business world
New revenue streams and business models
HOW IS IOT APPLICATION DELIVERY DONE?
The IoT gives companies an extensive portfolio of applications, enabled by device-to-device communication and the provision of sensor information. Here are the most important applications and how they work.
MORE EFFICIENCY IN PRODUCTION THROUGH MONITORINg
Continuous monitoring and analysis of the equipment ensures that work is carried out within the specified tolerances. The products can also be monitored in real time - so any quality defects can be quickly identified and rectified.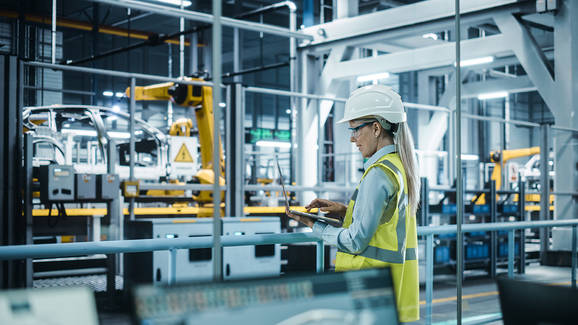 MONITORING THE HEALTH OF EMPLOYEEs
So-called IoT wearables enable employees to keep an eye on their state of health. Doctors are also given the opportunity to monitor the condition of their patients from a distance. Companies benefit from being able to offer more safety to workers who carry out dangerous activities.
MORE EFFICIENCY IN EXISTING PROCESSEs
A good example of this is fleet management: fleet monitoring via IoT allows companies to instruct their trucks in real time and thus increase efficiency.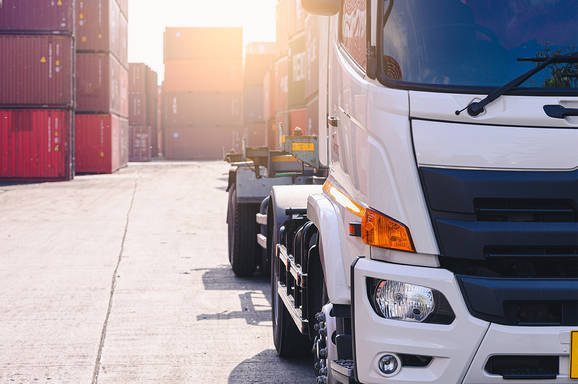 IMPROVING BUSINESS PROCESSEs
The use of IoT devices can be used, for example, to monitor machine condition even at locations that are not nearby. In addition to the advantage of quickly knowing if machines are in need of maintenance, it also creates the opportunity to offer customers a product-as-a-service option. They do not buy the product, but pay for its use.
MORE SECURITY THROUGH TRACKING OF PHYSICAL ASSETs
The ability to track the location of a physical asset brings other benefits as well. One of these is better protection against theft, as the respective goods can be located directly if they are stolen.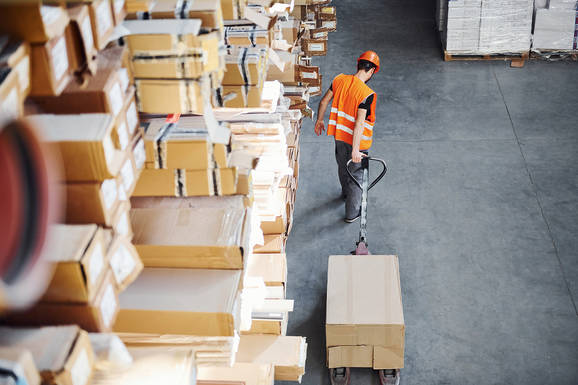 FOR WHICH INDUSTRIES IS IOT MOST SUITABLE?
Basically, the IoT is suitable for all companies whose business processes would benefit from the use of sensor devices.
MANUFACTURING INDUSTRy
Manufacturers can monitor the production line with the help of sensors so that failures are detected directly. In addition to production defects, they can also identify faulty equipment and remove it from the production process until it is repaired. Companies thus reduce their operating costs and optimise performance management in production.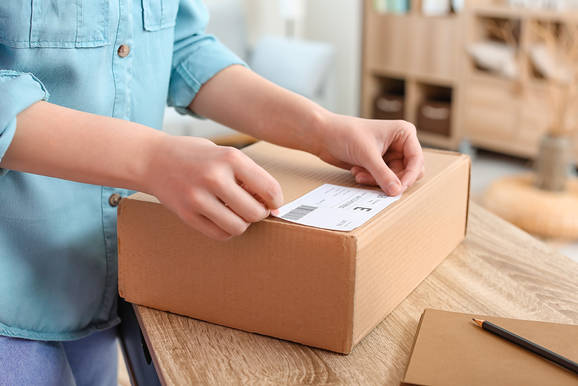 LOGISTICS
The use of IoT applications is particularly beneficial for logistics and transport systems. The use of GPS sensors makes the transport of products from the manufacturer to the consumer even safer and more reliable. In addition, it is possible to monitor stocks of goods during transport. This ensures, for example, that temperature-sensitive products are not damaged.
AUTOMOTIVE INDUSTRy
For the automotive industry, IoT technologies also offer advantages in manufacturing. In addition, the possibility arises to preventively detect the failure of equipment in cars that are already in motion, thus ensuring greater safety for the vehicle user. Automobile manufacturers receive information on how they can further increase vehicle safety in development.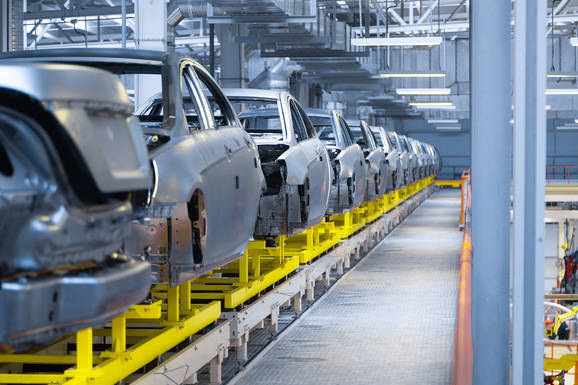 RETAIL
In retail, IoT applications make it easier for businesses to manage factors such as inventory, supply chain optimisation, reduce operational costs and offer an overall improvement in the customer experience. Inventory can be automatically monitored and targeted offers and promotions can be automatically sent to customers who have a relevant customer app, for example.
HEALTHCARE
For example, the IoT favours preventive medicine measures by ensuring ongoing health monitoring and rapid communication between patient and doctor. The person's health-related data is collected and processed with the help of intelligent analysis software to subsequently accelerate a professional diagnosis by the attending physician.
PUBLIC SECTOr
Especially for public utilities, IoT applications also offer useful opportunities. On the one hand, in crisis communication, for example to inform citizens promptly about outages in the electricity or water supply. In addition, IoT-based applications can collect and provide relevant data on the outage event, which accelerates the resumption of supply.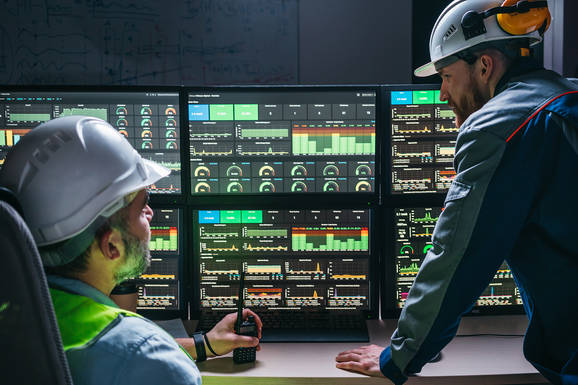 IMPROVING OCCUPATIONAL SAFETY IN ALL INDUSTRIEs
Employees working in hazardous environments such as gas fields, mines, chemical or power plants can be alerted in a timely manner of impending hazardous events using IoT applications. Contact in the event of an accident at work can also be made even faster with the appropriate applications. The health status of employees can be continuously monitored while they are performing their work.
IOT CHANGES THE WORLD - A LOOK INTO THE FUTURE
IoT technologies have long since found their way into our lives, whether in private households or in the world of work. In the future, the Internet of Things will become increasingly relevant, also because companies need to remain competitive and therefore keep up with the current state of technology. In addition, IoT technologies also offer many facilitations and conveniences in private life that people already don't want to do without.
But what does the future look like? Progress will make it possible, for example, to summon your own car by mobile phone. Damage reports are already being sent digitally to car manufacturers to minimise safety risks. Updates of the integrated software already ensure that the performance of vehicles remains at a high level for longer.
These examples show all too well the potential of IoT for industries such as the automotive industry, but also for private spheres of life. The future certainly holds a lot of exciting and innovative developments around the Internet of Things that could simplify our lives significantly.