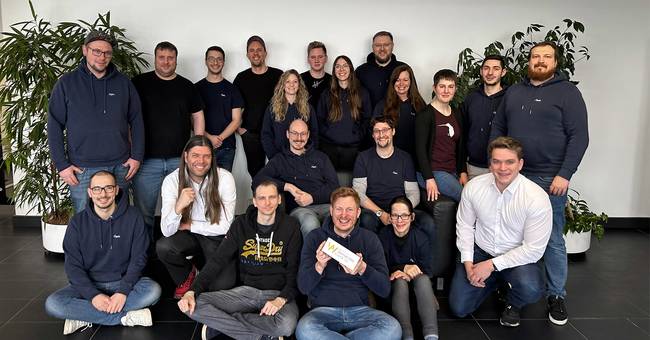 German Web Awards 2023
GAL Digital is Official Winner
GAL DIGITAL BELONGS TO THE ELITE OF GERMAN DIGITAL AGENCIEs
The German Web Awards honour outstanding web agencies for their achievements in the areas of design, customer satisfaction and psychological know-how. The award is a chance for agencies to prove their worth and stand out from the crowd of large and small digital service providers. The award winners set a high quality standard for the digital market.
A committee of experts, composed of a jury of experts, judges three submitted projects. Its members strive to be impartial and evaluate the requirements, the concept and design as well as the technical implementation.
CRITERIA FOR RATING THE BEST WEB AGENCIES
In order to identify the best agencies, an overall evaluation is made up of the three individual evaluations of the various main criteria. The criteria of design, psychological know-how and customer satisfaction are multiplied by fixed factors to emphasise the importance of their role in the evaluation. The average of the individual scores determines the final result.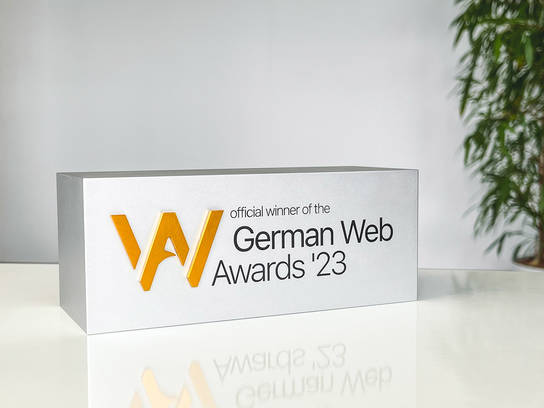 The overall assessment also takes into account customer base, service offering and unique features. To receive the award, an average of at least 7.95 out of 10 points must be achieved in the following areas:
psychological know-how
visible unique selling points
Quality of graphics and images
UX / usability
Design innovation
service offering
Customer satisfaction
A questionnaire-based evaluation procedure minimises subjective influences in contrast to the classical jury evaluation. The rigour of the evaluation depends on the size of the company and the number of employees.
FACTS ABOUT THE WEB AWARD
GAL Digital score: 9.1 out of 10 possible points
Participants of the award received an average of 6.1 points
+2,000 participating advertising agencies
max. 2% are awarded
POINTS FOR GAL DIGITAL
"As a winner of the German Web Award, our team demonstrates excellence in the development of high-quality web applications and portals. Our quality convinced the jury and has been appreciated by our customers for years." - says CEO Daniel Gal