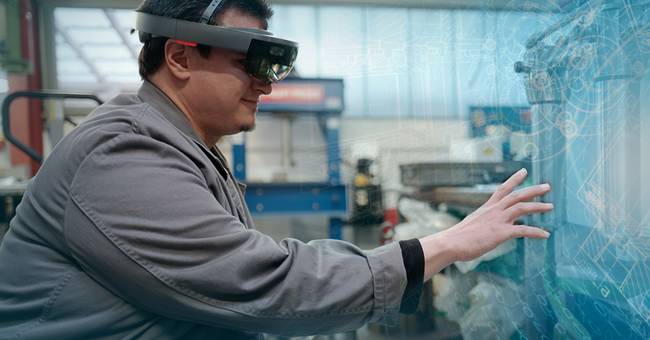 Augmented Reality
Applications of Augmented Reality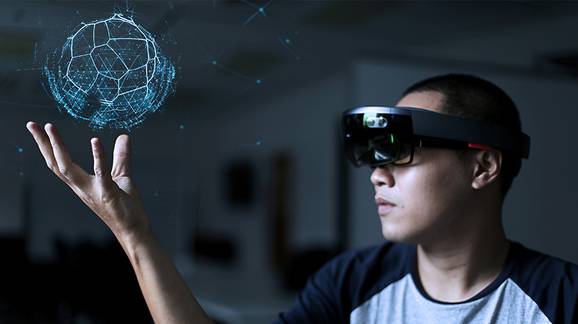 AUGMENTED REALITY - WHAT EXACTLY HIDES BEHIND THE TERM?
Augmented reality is the term used to describe computer-aided applications that provide users with extended information without delay. With AR, this information is always directly linked to the real environment. It is therefore in fact an extension of reality. For the user, this data should be helpful and provide, for example, data that he would otherwise not receive, or only with greater effort and not in real time.
Such a system consists of several components. The heart of the system is the computer system that provides the information. In addition, a camera and a display are required. The camera captures the real world. The computer system is then able to add the desired information. The display then takes over the function of displaying this computer-generated data to the user. There are several ways in which this information can be output. A display from a smartphone is an option. However, it is also possible to project the additional data onto a surface. In practice, this is known from head-up displays in vehicles, for example. The driver has access to additional information in real time without having to look away from the road.
THE DIFFERENCE BETWEEN AR AND VIRTUAL REALITY
Both techniques use computer systems to generate information in real time. The user then interacts with this data. Augmented reality is translated directly as augmented reality. This describes the functionality of AR quite well. In augmented reality, the user continues to move or work in the real world. The system adds extended information to this real environment. In contrast, virtual reality is a completely computer-generated environment. The user therefore only interacts with information provided by the computer and dives completely into this virtual world.
WHICH DEVICES ARE AR-READY?
In principle, all devices that meet the basic technical requirements for AR are ready for this technology. Smartphones are among the first systems for which AR applications have been created. Tablets and similar mobile devices are also compatible with Augmented Reality.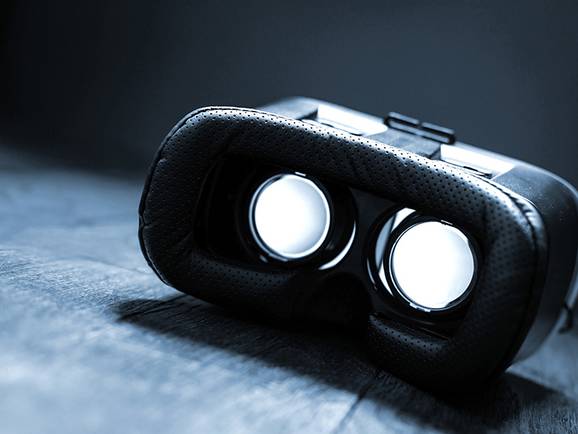 In addition, there are devices that have been specially designed for the presentation of virtual content. Initially these were glasses for Virtual Reality, but now there are also corresponding concepts for Mixed Reality. The Microsoft HoloLens, for example, is specially designed for AR. This system requires no additional devices to provide the user with additional information. Microsoft also developed HoloLens with the needs of companies in mind. Smartglasses, data glasses and AR headsets from other suppliers work according to similar principles.
Another category consists of devices for which the scenario and environment determine the framework conditions. Such AR systems developed for specific tasks can be found in the automotive industry or in the retail trade. The technical possibilities are now so wide that even systems with individual tasks can be created from standard components. The computing power of a conventional smartphone is just as sufficient as the capabilities of normal cameras and displays, which are also used in many other areas.
AR IN PRACTICE - WHAT AREAS OF APPLICATION ARE THERE?
Augmented Reality can already be found in many areas and industries. AR became known through computer games like Pokémon Go. However, there is also a multitude of business applications and this market is growing continuously. Head-up displays in cars, airplanes and other vehicles are just one example.
Interactive AR installations are particularly interesting for dealers. In stores, magic mirrors are an interesting solution. Customers can use them to try on items of clothing virtually, for example. Similar systems can be used at events, trade fairs and point-of-sales. These provide information or directly support sales. In the future there will be more individual systems for specific purposes as well as a larger selection of multifunctional headsets and data glasses.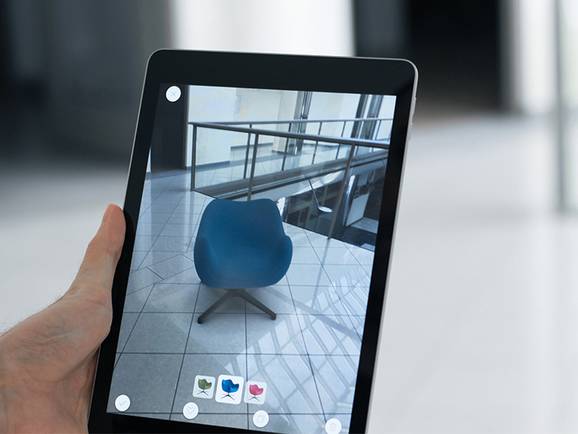 Simulators benefit from the combination of reality and virtual content. On the one hand, particularly realistic scenarios can be created. This improves training. On the other hand, this saves costs, as complex exercises in real environments are reduced or expensive simulators that rely completely on virtual reality are no longer necessary. Such simulators already exist in industry. AR systems have proven themselves in the training of pilots or captains.
The retail trade also employs similar techniques. With the help of AR, for example, it is possible to virtually equip one's own home with pieces of furniture from a catalogue. In this way, the effect of the furniture can be felt. At the same time, the users test whether the furniture fits into the room at all.
Even the military is already working with AR. Information about enemies, the position of their own troops and GPS information are presented to the soldiers with special glasses. This data is shared between the soldiers in real time, which effectively replaces conventional voice communication. AR systems work according to a similar principle in medicine. During operations, information is made available to the doctor, for example to enable more precise interventions.
AUGMENTED REALITY IN THE FUTURE - WHAT IS POSSIBLE?
Miniaturisation and general technical progress in the IT sector will ensure that augmented reality increasingly finds its way into everyday life. AR will play an important role in the private sector as well as in industrial and business applications.
The creativity of developers and companies is often called for here as well. Corresponding scenarios in which AR can be used must be identified. There is a wide range of possible applications, especially in advertising and retail, but also in industry and trade. With the help of AR, construction plans and simulations can be displayed directly on site. This ranges from the virtual completion of construction phases to precise construction instructions for the production of individual components. 3D models can be created in the industrial production of goods or in the planning phase. In architecture, this has the potential to significantly reduce design costs and shorten development time.
There are also numerous scenarios for advertising. With AR, the customer is offered the direct opportunity for interaction. This involves the potential buyer and creates a kind of emotional connection. The customer can actually inspect goods before purchase and see them in their later intended use. Furniture and clothing are just two of many possible examples. Even big things like a swimming pool or a fireplace can be simulated directly in the buyer's home. For companies this has the advantage that such realistic presentations take place completely without own expenditure and costs. This means massive competitive advantages over competitors whose marketing is still based on classic structures.
THE WAY TO YOUR OWN AR APPLICATION
The demand for individual solutions in particular will continue to rise in the near future. AR has the potential to provide cost-effective and efficient alternatives in many industries and scenarios. The programming of such solutions is often hardly more complex than that of normal applications. Companies interested in this technology will find professional support from IT service providers. Companies like GAL Digital have the necessary know-how to carry out individual AR projects. At the same time, our digital agency has the experience to recognize whether the use of Augmented Reality makes sense. Thus, GAL Digital accompanies companies from the planning stage through implementation to the productive use of AR solutions. Contact GAL Digital without obligation and find out how your company could benefit from AR.